Jet Methods Adds the Cessna Citation X Elite, the Best in Performance & Luxury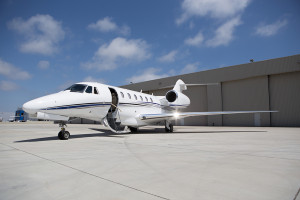 Jet Methods announced in August 2016 that they have added a 2015 Cessna Citation X Elite business jet to its managed charter fleet of private aircraft.
In making the announcement, company President Grayson Grove said, "The Citation X Elite provides an exceptional value for our customers. Through Textron Aviation's unique Elite program passengers travel in a completely updated interior cabin with the latest amenities to include Wi-Fi, global satellite phone, a Jet Jukebox system for streaming movies and music to the most common personal devices, and touch screen cabin management for lighting and temperature control. We are pleased to add this wonderful aircraft to our charter fleet."
As one of the fastest business jets in the world, the Citation X covers a mile every six seconds, reducing a flight from Los Angeles to New York to four hours. With impressive speed and range, new interior and the latest cabin amenities, the Citation X Elite combines the best in performance and luxury to serve your travel needs.