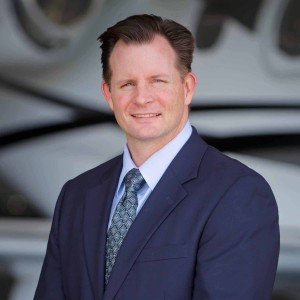 Grayson Grove
Founder and President
As Founder and President of Jet Methods, Grayson brings 29 years of business and aviation experience to the management team. His experience includes starting and managing multiple small businesses both within and outside the aviation industry. As an experienced pilot, Grayson has accumulated 12,000 flight hours in private and commercial aircraft operating throughout the US and abroad. Grayson is an active supporter of charitable and other local non-profit organizations that focus on bettering the community, and serves as a Board member of the San Diego Air & Space Museum. Grayson holds a B.B.A from National University.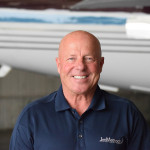 Bret Townley
Director of Flight Operations
Bret Townley serves as Director of Flight Operations and is responsible for the oversight and direction of our company flight department and leads regulatory communications with the local FAA office.  Bret has twenty years in aviation, both as a pilot and aviation manager, and most recently started up an FAA licensed air carrier operation prior to joining Jet Methods.  Bret became introduced to aviation in 1995 as a skydiving instructor where he soon began taking flying lessons and obtained his commercial and transport pilot certificates along with three separate jet type ratings.  When not working Bret enjoys spending time traveling and attending to properties in Mexico, scuba diving, and still avid in skydiving where he has made over 23,000 jumps and was awarded 1997 National Champion in Parachuting.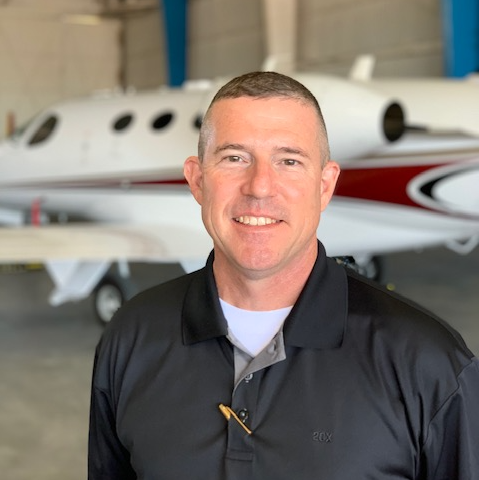 Michael Shane Nail
Director of Maintenance
As Director of Maintenance Michael Shane Nail is responsible for all maintenance activity concerning the Jet Methods fleet of aircraft.  His duties are focused on ensuring aircraft remain safe to fly, and keeping costs contained with minimum downtime.  Born in West Texas to a farming and ranching family, Shane entered the Air Force right out of High School with the chosen field of aircraft mechanic.  During his 32 year career Shane has served in many maintenance capacities from 121 airline maintenance, engineering, maintenance control and planning, to 135 charter maintenance , maintenance control and Director of Maintenance positions, to most recently in 145 repair stations as a mechanic, inspector, accountable manager, Director of Maintenance, and Chief Inspector.  Shane has worked on such varied aircraft as Diamond DA 40's to Boeing 747's, and Cessna Citations to Gulfstream jets.  Shane enjoys spending time with his family and visiting Disney Land, along with the outdoors exploring the beautiful countryside in their jeeps.  In 1992 Shane was awarded an A. A. S. from Hallmark Aerotech, San Antonio, Texas in Aviation Business.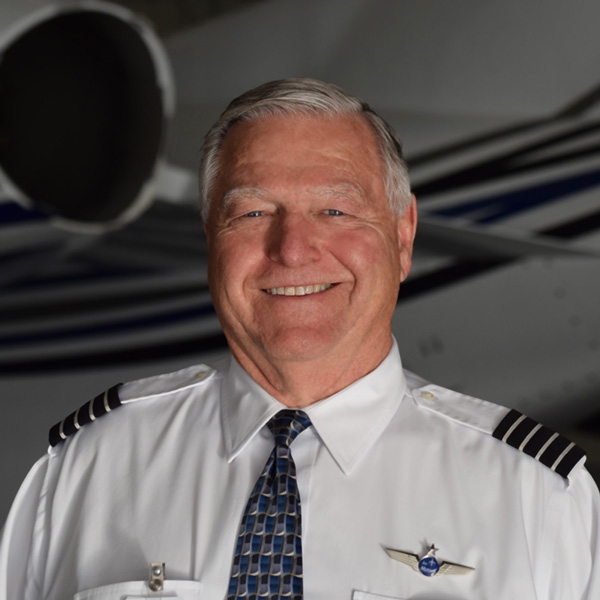 Robert Buehler
Chief Pilot
As Chief Pilot for Jet Methods, Robert manages the activities of our pilot group with a focus on maintaining the highest levels of safety and professionalism. As a California native Robert was initially planning a medical career following in his father's footsteps, however he was bit by the aviation bug after taking a $5 introductory flight in a Cherokee 140 in 1973, where he moved quickly earning his basic ratings and flight instructor certificate, later becoming the assistant chief pilot for a local flight school. Looking to the airlines, Robert was accepted by United Airlines in 1978 where he enjoyed a fulfilling career spanning 38 years having flown the 737, 727, 757, 767 and 747, while also serving in the training department as an FAA Line Check Airman, Standards Captain on the 747-400 and, for 5 years, the Line Check Airman Coordinator in charge of initial and continuing qualification of the 747-400 Line Check Airman pilots. In his free time Bob enjoys time with family consisting of wife Lori, three grown children and two wonderful granddaughters. Bob is a graduate from Stanford University where he earned a bachelor's in biology.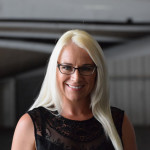 Christine Robinson

Charter Sales Manager
Christine Robinson has many years working in the transportation and service industries and is well suited in providing our customers with a professional and friendly trip experience.  Born and raised in Carlsbad, CA, Christine spent nine years in customer service and dispatching for one of San Diego's largest luxury transportation companies. Her time as a dispatcher has taught her how to prioritize in the face of ever changing responsibilities without losing sight of the details.  Her favorite part about working in the travel industry is helping people create a memorable experience that will last a lifetime. Outside of work Christine enjoys running half marathons and reading. One of her favorite travel destinations is Sedona, AZ.  She is currently studying kinesiology and nutrition at Mira Costa College.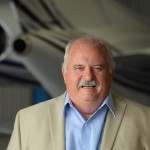 Michael Fager

Senior Sales Executive
Performing sales and business development for Jet Methods, Michael Fager has a long history in both business sales and aviation. Originally from New York, Michael became a business owner at the age of twenty-five when he purchased the car rental company he then worked for. Over the next twenty years Michael built the business to a 250 car fleet by listening to customers and providing great value and service. The business was later sold, and in 1996 Michael became enthused with aviation where he earned his pilot license and later moved into aviation sales selling private air charter services. Michael brings his many years of experience in business and aviation sales to the Jet Methods team. Having attended the University of San Diego on a tennis scholarship, Michael still enjoys the game of Tennis and also playing golf when he can.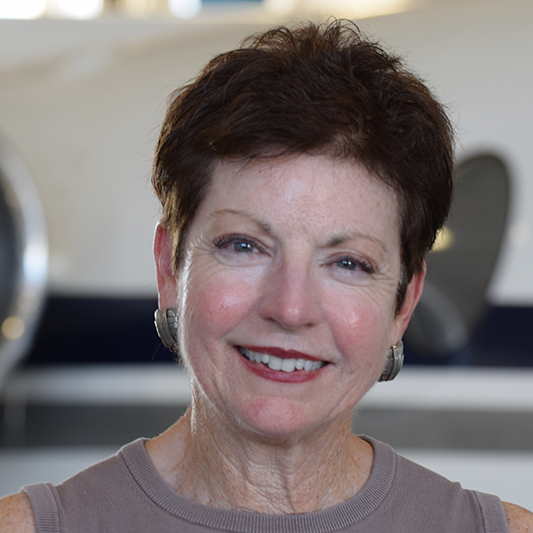 Barbara Eikner

Accounting
Barbara brings 30-years of accounting experience to Jet Methods. She performs all accounting tasks and works closely with our customers and vendors to ensure financial matters are completed accurately and timely. After graduating high school, Barbara lived abroad in France, and later moved to San Diego in 1977 where she took a job with the airlines, namely Pacific Southwest Airlines (PSA) as an internal auditor. From the airlines, Barbara moved on to a CPA firm and later attained a CPA license in 1990. After decades in the public accounting sector Barbara decided a change of pace would be good, giving her time to enjoy hobbies such as hiking, cooking, and traveling. Barbara received a bachelor's degree in French and a master's degree in business from UCLA.