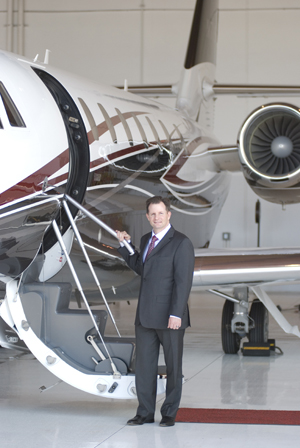 In 1985 Grayson Grove flew an aircraft solo for the first time. Having been taught to fly by his father, a professional pilot and aviation business owner, Grayson went on to earn his pilot licenses, later becoming a flight instructor and corporate pilot working in the family owned aircraft management business.
It was there working with his father that Grayson began to learn how to manage multiple types of aircraft and the importance of taking care of the customer, which later became the foundation for Jet Methods.
Starting the company in 2003 managing one private jet, Grayson's approach to business remains to provide customers with the highest level of service, safety, and value, while also contributing time and resources to the local communities it serves.
Today, Grayson continues his family's history in aviation and has grown Jet Methods into a prominent and successful aircraft services company in Southern California managing a diversified fleet of private and corporate owned aircraft.