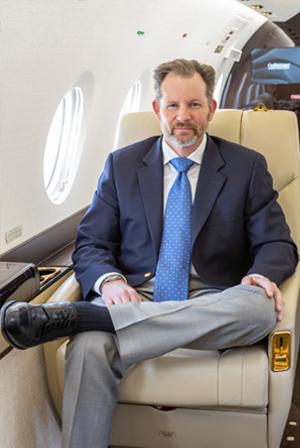 Grayson grew up in an aviation family. His father, mother, sister, and wife are all licensed pilots. Having been taught to fly by his father at age 16, Grayson went on to earn his pilot licenses and eventually joined the family-owned aircraft management business as a corporate pilot and aircraft manager.
It was there Grayson learned to take care of aircraft, and the customer. This later became the foundation for Jet Methods many years later.
Starting the company in 2003 managing one corporate jet, Grayson has grown the business significantly over two decades into a prominent Southern California aviation service provider.