Jet Methods Welcomes Kirsten Yule-Zaagman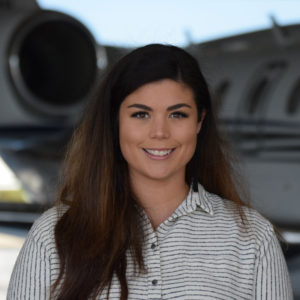 On June 5, 2017 Jet Methods announced hiring Kirsten Yule-Zaagman to join the flight coordination and charter sales departments. Kirsten Yule-Zaagman is well suited in scheduling, planning and quoting of customer flights. Born in Cape Town South Africa, Kirsten moved to Southern CA in 2015 to further pursue her aviation interests. Prior to joining Jet Methods Kirsten managed scheduling and dispatching of aircraft for a large flight school where she worked with company flight instructors and student customers.
Kirsten is also a licensed pilot, having flown the Vigilant T1, Grob Heron, Grob Tutor, PA-28 Warrior, and Cessna 172. Her first solo flight at age sixteen was from the Royal Air Force station at Linton-On-Ouse in North Yorkshire, England. Kirsten holds a B.A. from the University of Hull (UK) in War and Security Studies.